Pure Stoke
Chill & Tropical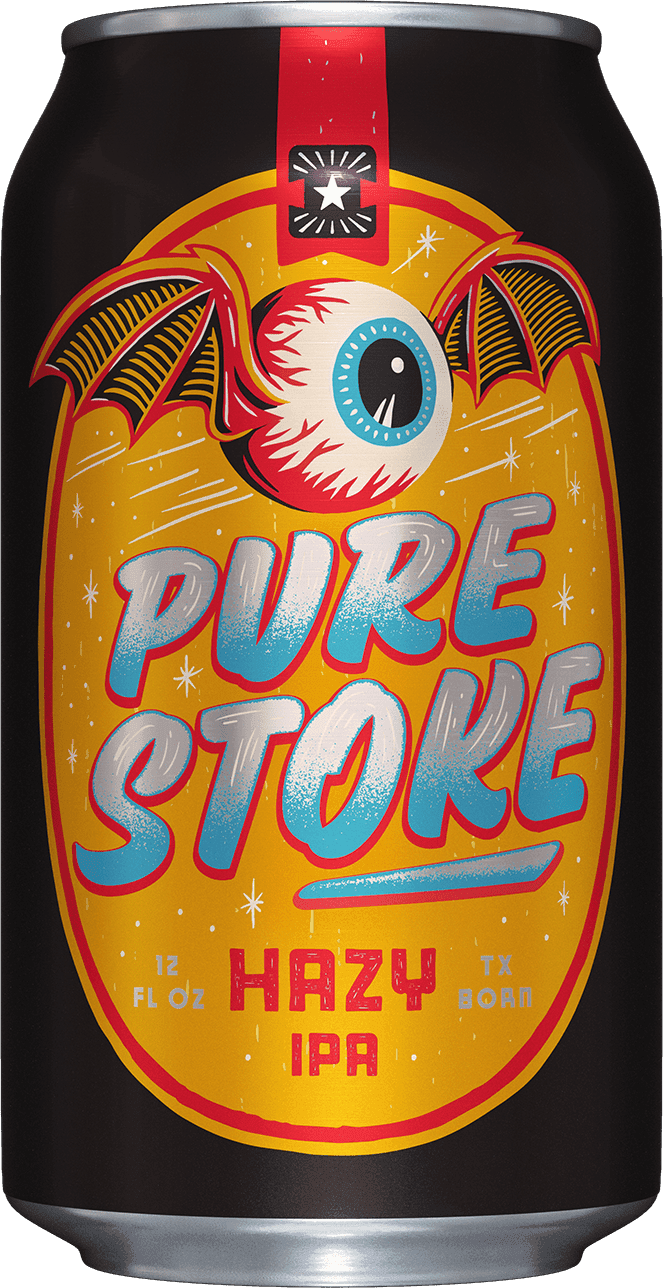 When's the last time you got stoked? You know that feeling of excitement and rush of emotion that accompanies the perfect moment? If you're like us, you're probably stoked right now. In this hectic world, it's easy to forget to stop and smell the spray. So while others are out blindly chasing the next big break, we invite you to kick back and soak it all in as we coast a wave of Pure Stoke, buoyed by the ebb and flow of tropical New Zealand hops. Time is an illusion and the future is hazy, so let's ride the Stoke and sip-here-now.
Ingredients
Hops

Motueka, Wakatu, Galaxy

Malts

American Two Row, Crystal 45, Rolled Oats, White Wheat

Yeast

London III
Food Pairings
Grilled Spanish mackerel with salt and pepper rub, migas poblanas tacos, Sichuan chicken with dan dan noodles, tangy havarti cheese, lemon icebox pie.