Comedy at Independence Brewing
Event Category: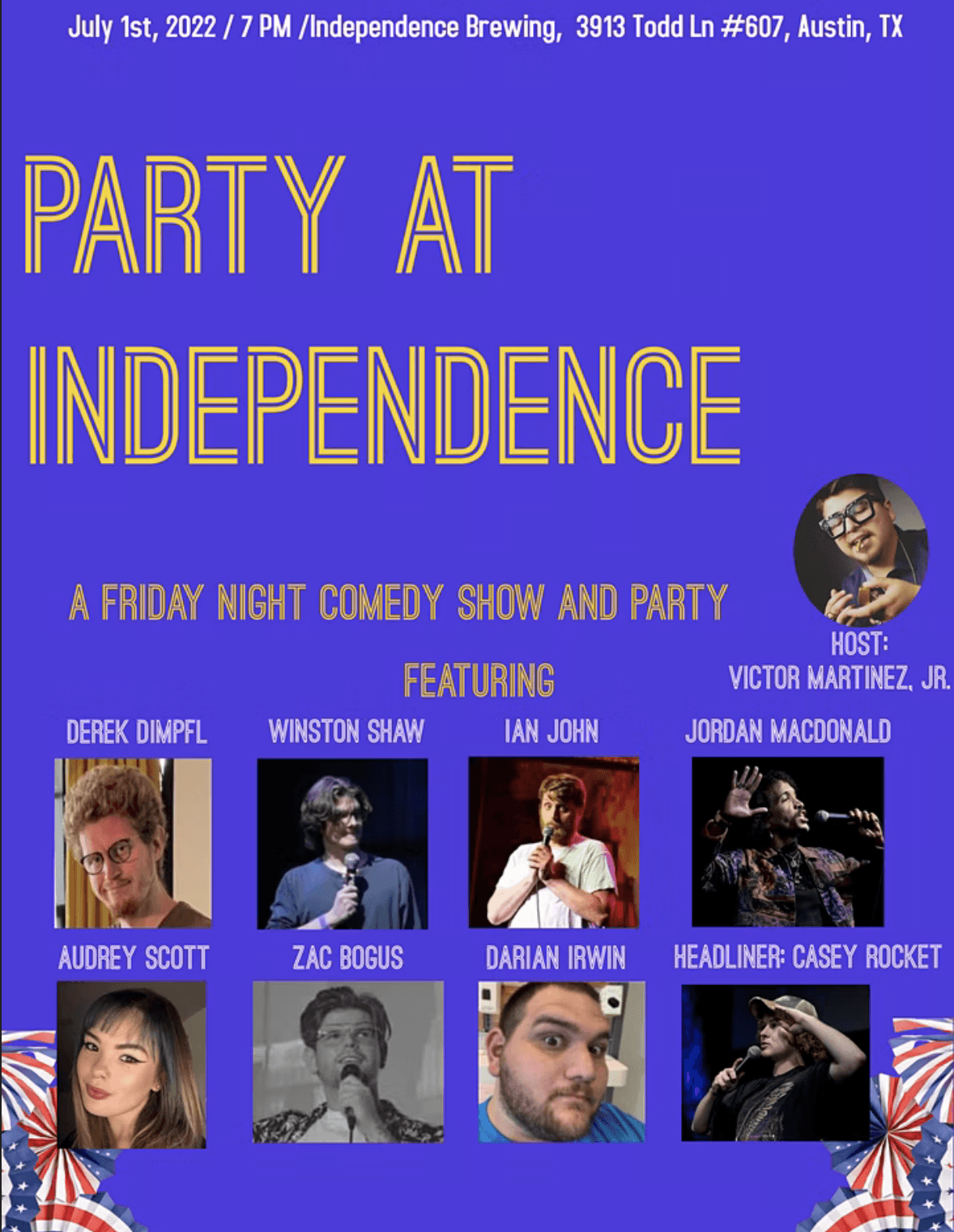 Start your July 4th weekend with Austin's best craft beer and some hilarious local comedians! You have never seen anything like Headliner Casey Rocket, and it's a comedy show and a party on a Friday Night at Independence Brewing.
Summer is in full swing, so join some of the best comics in Austin as they go up on stage to make you laugh and leave the stage to have a good time, drink some amazing beer, and party.
Visiting Austin for the 4th? Start your trip at one of the best breweries in the state! It's just a brief Uber/Lyft ride away. You could also take a scooter there.
ATX Locals and Natives, all performers are based in Austin and you have never seen a show like this before at Independence Brewing Co.
There will also be Korean street food served from Hajima.
Happy hour is 4-7 PM. Door is at 6 PM. The comedy show runs from 7–10 PM. Party until closing.
Host: Victor Martinez, Jr.
Lineup of Comedians:
Derek Dimpfl
Winston Shaw
Audrey Scott
Zac Bogus
Ian John
Jordan MacDonald
Darian Irwin
Casey Rocket (Headliner)