Garrison Brothers/Independence Brewing Barrel-Aged Stout Tasting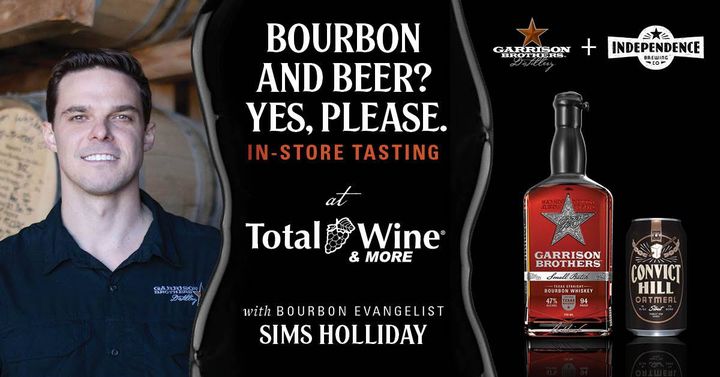 Join Bourbon Evangelist Sims Holliday and the fine folks at Independence Brewing to celebrate the release of this year's Garrison Brothers Barrel-Aged Convict Hill Stout!
With samples of our award-winning Small Batch and Single Barrel bourbon paired with pours of this rich, robust oatmeal stout, this tasting will be a delight for beer aficionados, whiskey connoisseurs, and everyone in-between!
We'll see y'all at 12 P.M. on November 25th at 125 NW Loop 410 Suite 260, San Antonio, Texas, 78209! Salud y'all!