Kydd Jones, Mason Flynt, Cha'Keeta B, Ajnadoll, & Sobbrs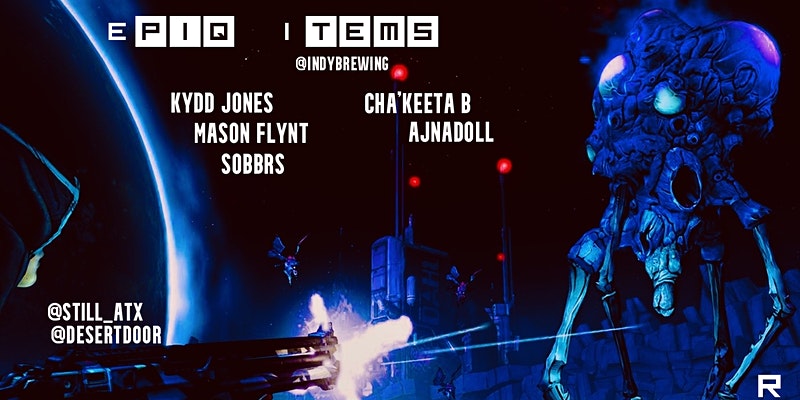 Epiq Items and Independence Brewing present Kydd Jones, Mason Flynt, Cha'Keeta B, Ajnadoll, & SOBBRS !!!
Come out and celebrate Kydd Jones & Ajnadoll's birthday weekend with us!
The lineup contains some of ATX's very best musicians hand selected by Epiq of Epiq Items. Legendary . No Commons . No room for mediocrity.
11:15 PM – Kydd Jones is a local legend with two ATX producer of the year awards and is ready to send rockets like Elon.

Sounds By: Mason Flynt, uhmm yeah Mason Flynt… from SXSW to MALA LUNA we have always loved, Mason Flynt.
10:00 PM- Cha'Keeta B is a beautiful "femcee" with great lyrical talent, a strong voice, and an ability to rap her literal A$$ off.

9:15 PM – Ajnadoll … can literally do it all, and has no issue letting you know about it too. Lots of attitude and a pristine fashion sense!

8:00PM – …and yeah! SOBBRS with the electric crossfire. We thought, "Pop underground?"… and found Jesus and his band.

In addition to the talent we will be serving cold brews, hot Ethiopean food, and Music Water. There will be tastings done by Still Austin Whiskey and Desert Door Sotol.
Always All Ages