Paul Glasse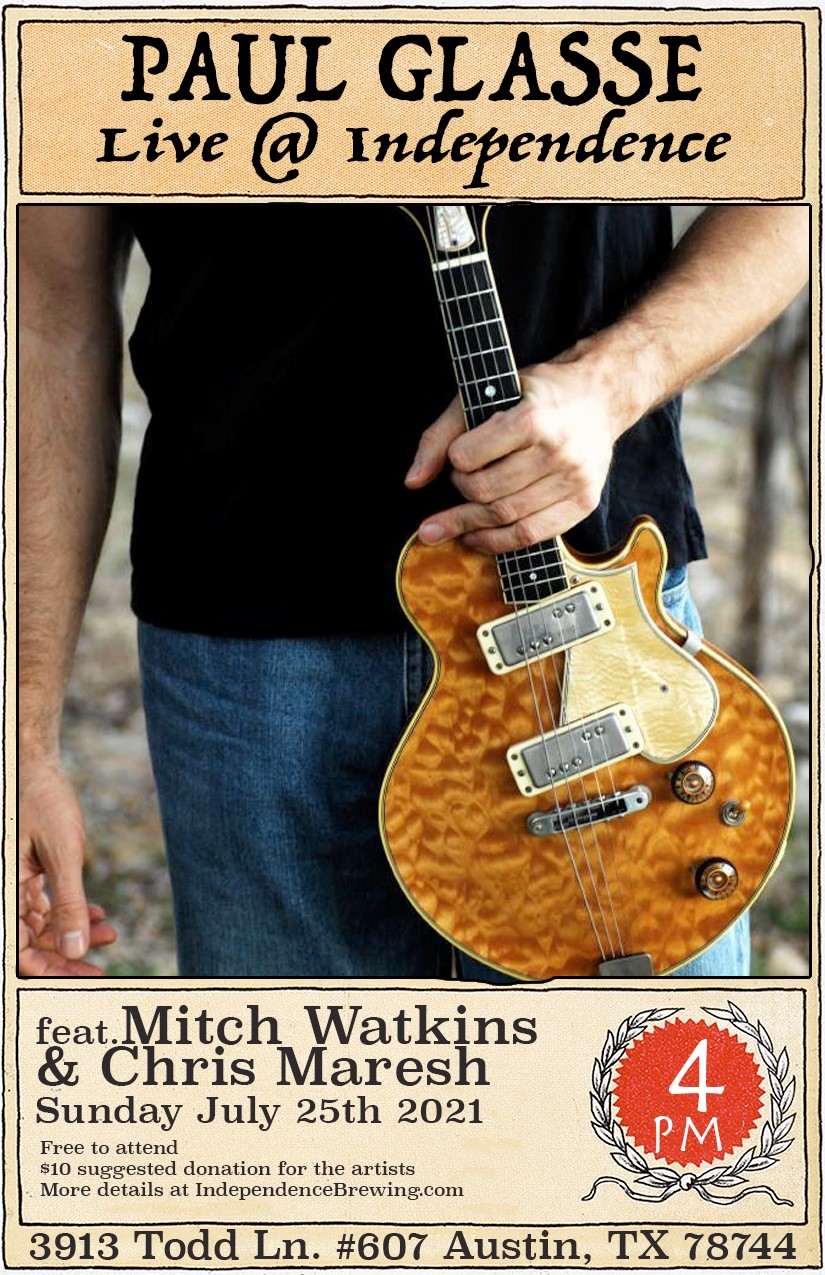 Join us at Independence Brewing Co. as we showcase some of the Austin's best artists every Sunday.
Sunday July 25th we welcome back Paul Glasse, featuring Mitch Watkins & Chris Maresh.
Paul Glasse is an acoustic & electric mandolinist/composer.
Sunday events are free to attend. We ask for a suggested $10 donation that goes directly to the artist.