Super Stash Bash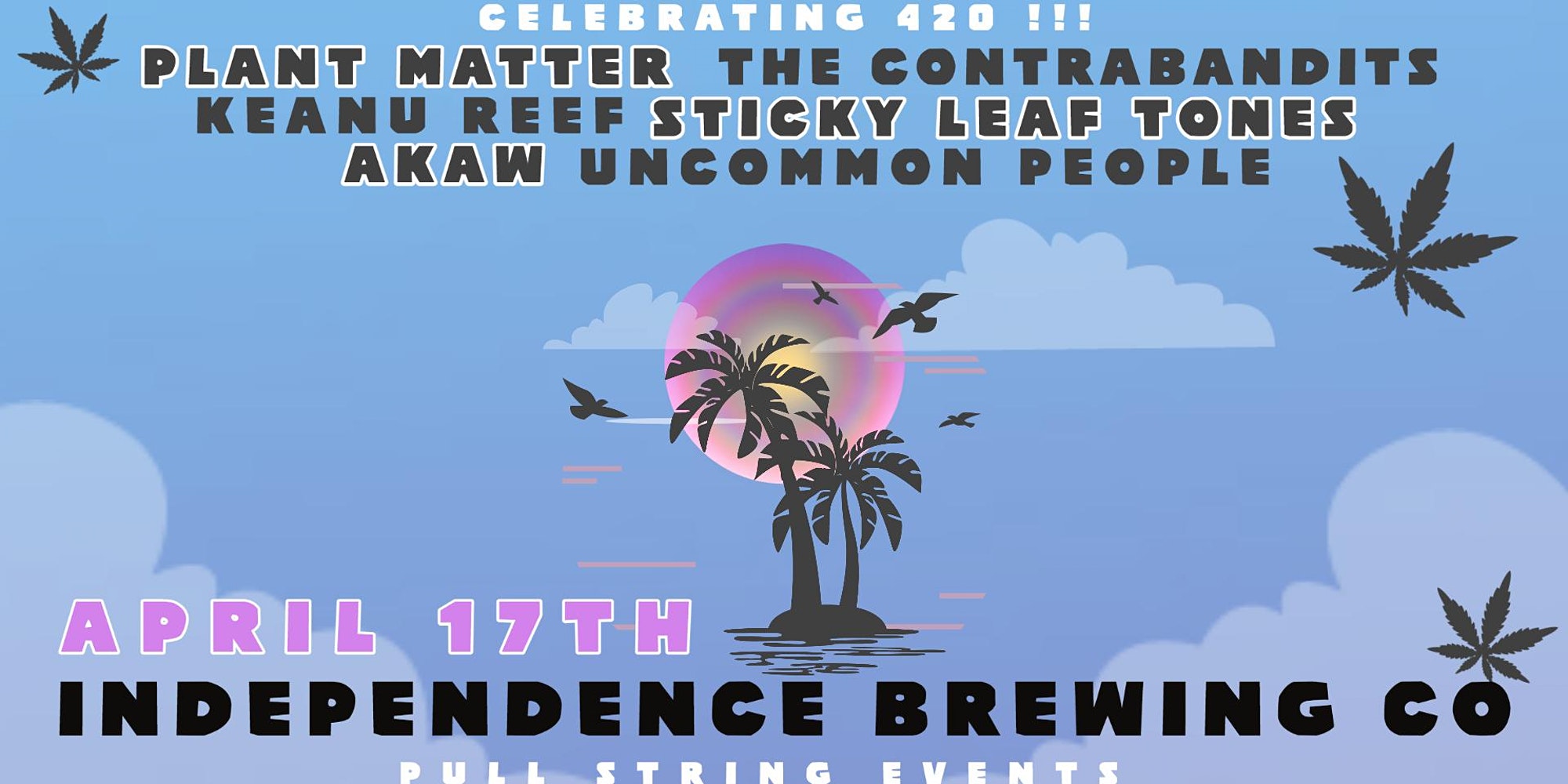 A 420 Pre-Party!
Come start your 420 celebration early with the Independence Brewing Co family! We are kickin' this celebration up a notch with the release of our brand new brew, #SuperStash!
Tickets! – https://www.eventbrite.com/e/super-stash-bash-tickets-149603749843
10:00pm – 11:00pm The Contrabandits – Roots Reggae
8:45pm- 9:30pm Plant Matter – Funtastic and Psychedelic Grooves
7:30pm – 8:15pm Keanu Reef – Dirty Surf Music
6:15pm – 7:00pm AKAW – Surf Rock
5:00pm- 5:45pm Sticky Leaf Tones – Jazzy Funk Jams
4:00pm-4:30pm Uncommon People – Soul
12:00pm- Open
Independence will be hosting their Stash Smash Burger Popup as wells as Tacos from Margie'z
Keepin it #covidsafe with social distancing, masks, and plenty of hand sanitizer.
All Ages
General Admission tickets are free.
Tables can be reserved for both afternoon and/or evening. There are two different time slots for tickets, 4-7pm and/or 7:30-12pm. If you want to have a table for the whole event you will need purchase 2 separate tickets.