The 10th Annual Awstin Rawk Birthday Bash!
Event Category: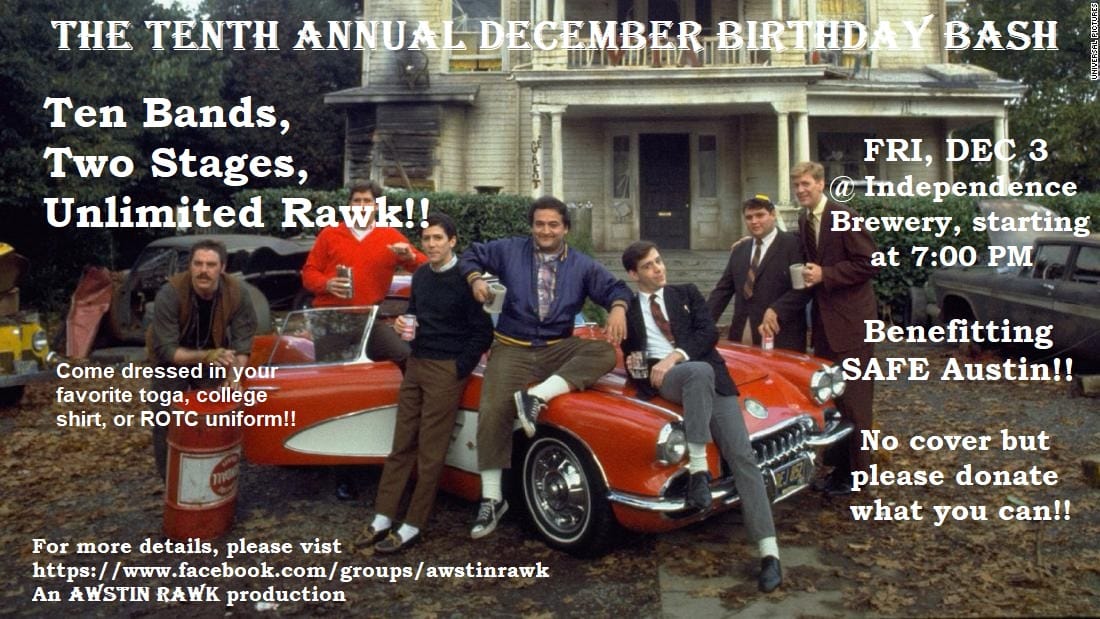 BBX is on, loud and proud!
Two stages, ten bands, infinite awesomeness!!
Once again, we celebrate those lost souls born in the final month of the year and we do it to benefit SAFE Austin!! And this year's theme is a tribute to Animal House. Dress up in your favorite toga, "College" shirt or ROTC gear. Smashing an acoustic guitar is optional.
Bill Corley & Friends: 8:30
Art Vendors will be on site.
Always All Ages: "Well behaved dogs, & leashed children welcome"