Chocolate Porter
Semisweet and Hearty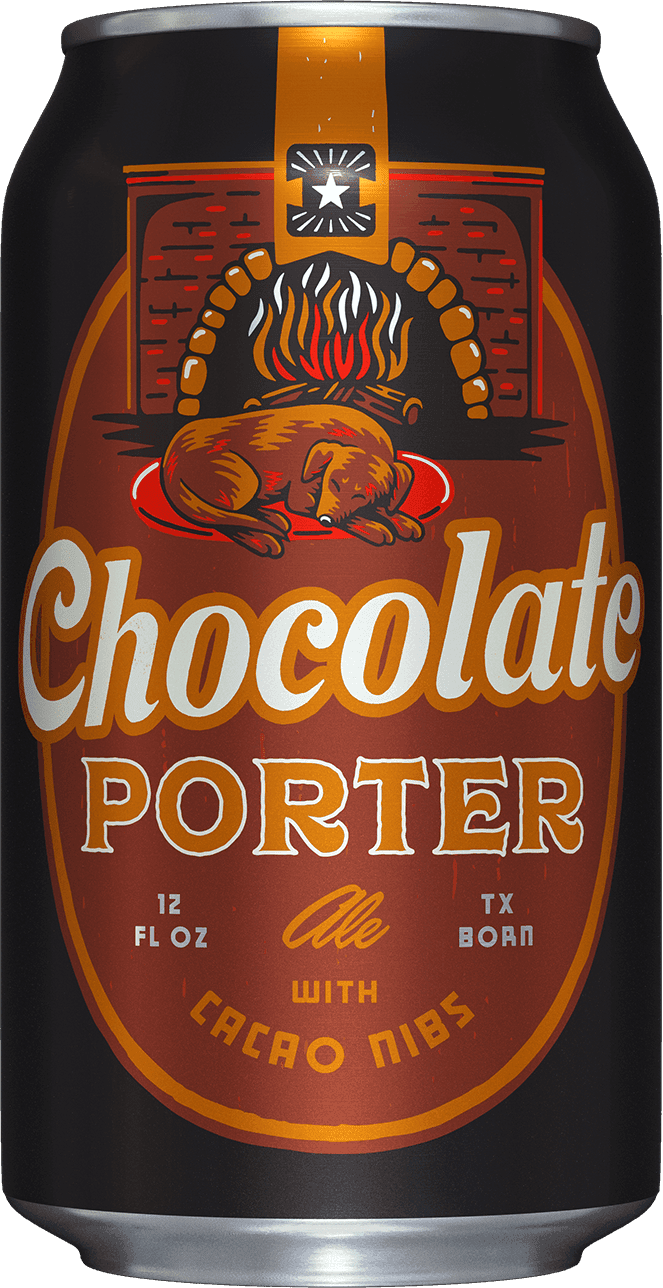 Of all the varieties of seasonal beer releases, the holiday beers take the cake (often literally). Boozy ABVs, soupy mouthfeels, actual pastries — these belly stuffers are doing the most. This year we're celebrating life's ordinary miracles with our version of a Baltic porter that's been lightly steeped in cacao nibs. Smooth, roasty, hints of dark chocolate and graham crackers, a hearty dry finish—it's like a 12 oz serving of liquid hygge. Suggested pairings include: crackling fire, warm socks, daytime pajamas, fur babies, snow days.
Ingredients
Malts

Pilsner, Two Row, Chocolate Malt, Pale Chocolate, Carafa Special 3, Honey Malt, Graham Cracker Malt

Hops

Nugget

Yeast

Augustiner Lager

Adjuncts

Cacao Nibs (Uganda and Philippines)
Food Pairings
Stilton and aged cheddar cheese, shepherd's pie, spicy chicken curry, steak salad, bangers and mash, sticky toffee pudding, chocolate orange, s'mores.