Convict Hill
Robust & Heady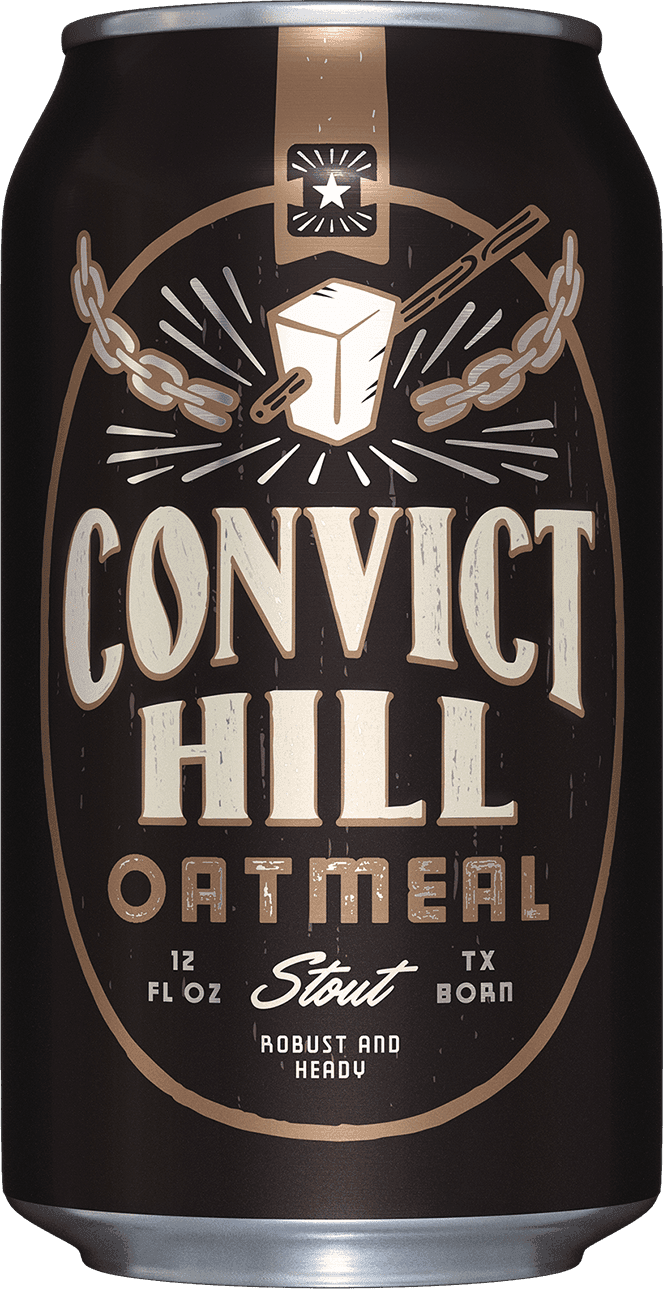 Dark as night before the dawn, for some Convict Hill is the ultimate breakfast beer, for others it is the logical end to a perfect evening. Both are right, for just as coffee, oats, and chocolate are the start of a fine day, the same applies at day's end. Whatever the time, Convict's creamy head, rich chocolaty malts, robust roasted barley, and smooth oaty finish will set your palate free.
Ingredients
Malts

American Two Row, Chocolate Malt, Roasted Barley, Oats

Hops

Nugget

Yeast

American Ale
Food Pairings
Smoked meats & cheeses, chili, stews, sweet potatoes, chocolate mousse, bourbon pecan pie, vanilla bean ice cream beer floats.