Freak Power
Sweet & Tangy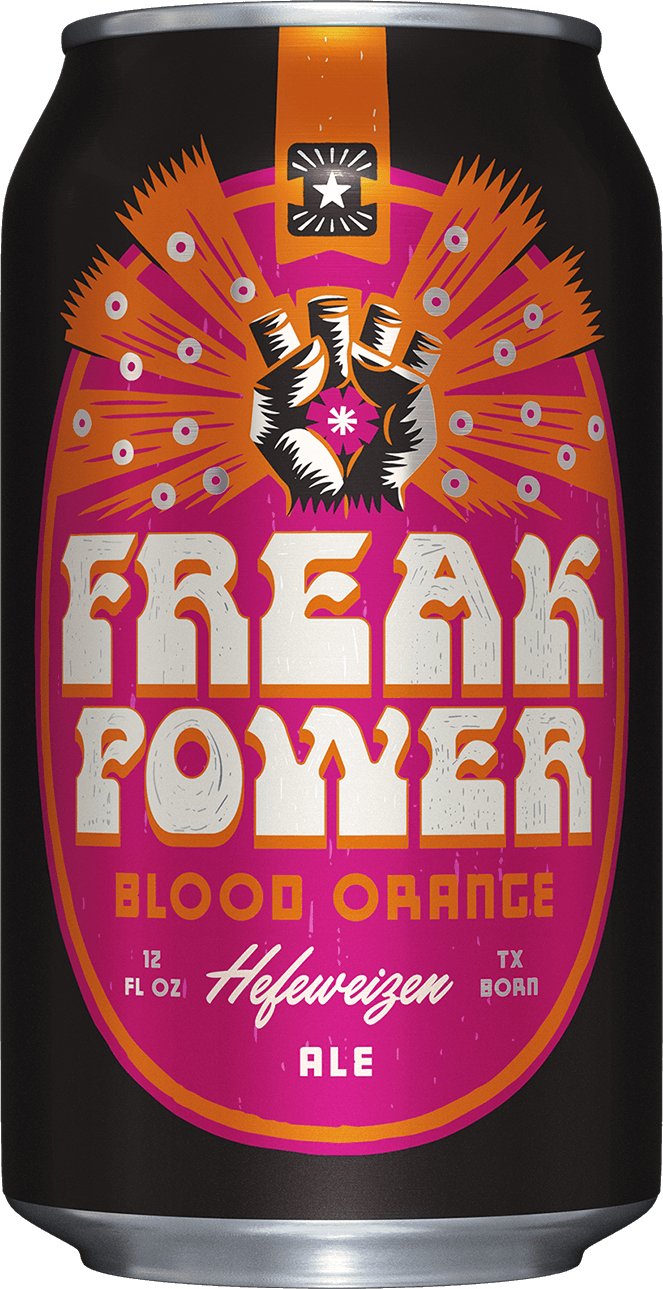 In 1970 Hunter S Thompson ran for sheriff of Aspen. Fed up with the Establishment, he founded the Freak Power party based on a radical platform of environmental protection and drug decriminalization. His plan was simple: get out the vote of fellow freaks and change the system from within. Though he narrowly lost his bid he won our hearts, so we named our freaky hefe—a classic Bavarian hefeweizen with sweet clove esters that's radically altered by the tang of 700 lbs of blood oranges—after his cause.
Ingredients
Malts

Two Row, White Wheat, Carafoam

Hops

Delta

Yeast

Hefeweizen Ale

Fruits

Blood Oranges
Food Pairings
Light, starchy, and lemony foods, watermelon gazpacho, lemon risotto, grilled cedar-smoked salmon, goat cheese, bananas foster.