Geisterzug
Ghost Train
Clean & Crispy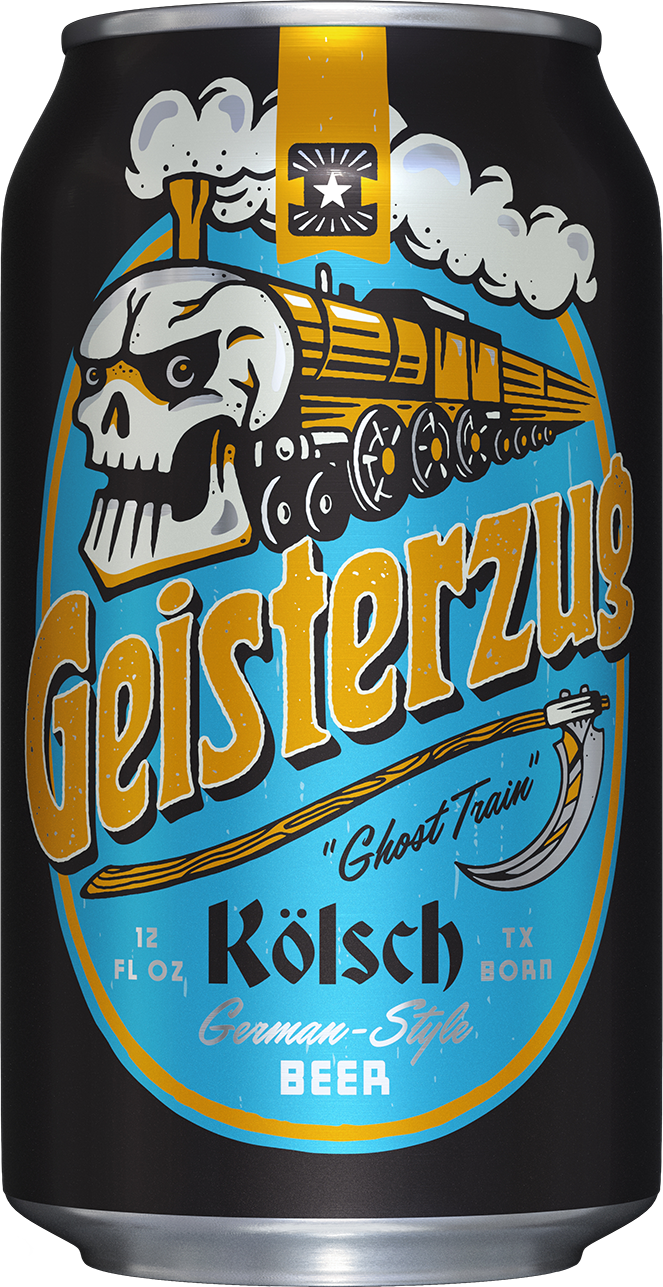 The German city of Cologne (Köln) is known for three things: eau de Cologne (i.e. perfume); the Kölsch style of beer (a uniquely crisp and clean top-fermented, cold-conditioned ale); and the biggest and most raucous Carnival celebration in Europe. This epic citywide party rages for 6 days and nights leading up to Lent. Unlike other Carnivals, whose big party is Mardi Gras, Cologne's weeklong celebration packs in so much debauchery that the city's residents refer to it as the "5th season." Each day features a themed parade and on Saturday night a macabre procession called the Geisterzug ("Ghost Train") winds its way through the city center. This ghastly horde of ghouls and ghosts welcomes all revelers to join the train so long as they've dressed the part. So don your spookiest garb, fill your stange of kölsch, and we'll go ghost parading, settin' the nubbels on fire. Alle aboard!
Ingredients
Malts

German Pilsner, White Wheat, Carafoam

Hops

Hallertau Mittelfrüh, Tettnanger

Yeast

Kölsch Ale
Food Pairings
Halve hahn (rye bun with gouda and raw onions), currywurst and fries, veal schnitzel, himmel and ääd (mashed potatoes and apple), mettbrötchen, schweinshaxe (crispy pork knuckle), leberwurst, hummus fateh, bienenstich (bee sting cake), Westfälische quarkspeise (cherry trifle).