Highboy: Bluebonic Chronic
G & Juicy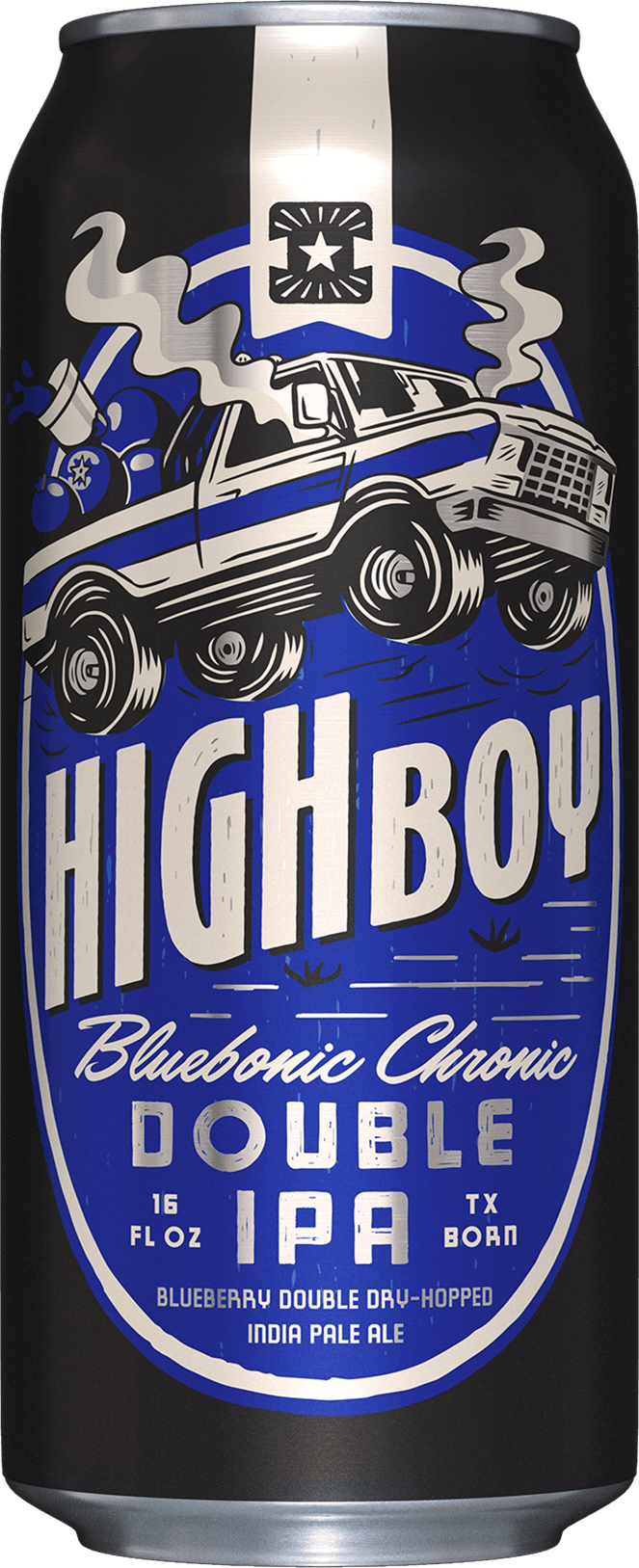 With so much brewing in the In-D-Y, it's kinda hard toppin High-B-O-single-Y. But we, somehow, some way, keep comin up with danky a** sh*t like every single day. So we, brewed a little something for the haze bros, made a few tweaks, blueberries too. Two dry hoppins and the berry still jumpin cause our hopper be honed. So what you wanna do? Sheeeit, we got a cooler full of 'Bonic and think y'all should do too.
Ingredients
Malts

Two Row, Pale, Crystal 45, Rolled Oats, White Wheat

Hops

Mosaic, Columbus, Eureka, Experimental #07270

Yeast

American Ale (Chico)

Fruits

Blueberry Purée
Food Pairings
Gin & juice, indo and bubonic chronic, whole roasted pig, chicken and waffles, shrimp and grits, fresh herb chèvre, blueberry cobbler with vanilla ice cream.