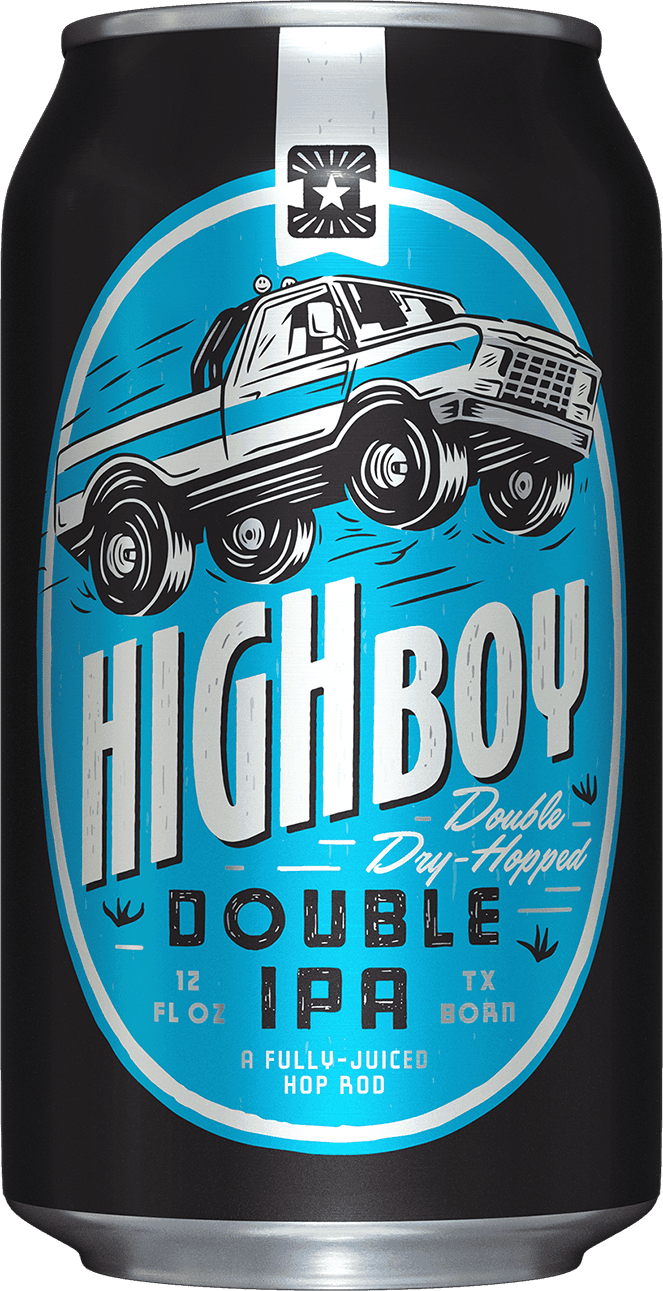 A resinous and fully juiced beast of a beer that's been double dry-hopped with loads of late addition hops like Strata and Mosaic, Amarillo Lupomax, and souped up with a CO2 hop extract. This baby roars like a pre-1977 Ford F-250, AKA the Highboy.
Ingredients
Malts

Two-Row, Rolled Oats, White Wheat, Best Pale, Crystal

Hops

Strata, Mosaic, Amarillo Lupomax, CO2 Hop Extract

Yeast

American Ale (Chico)
Food Pairings
Had aged cheddar, green curry fried rice, Moroccan lamb meatballs, pork vindaloo, crawfish jambalaya, orange chocolate cake with salted caramel ice cream.