Native Light
Crisp & Easy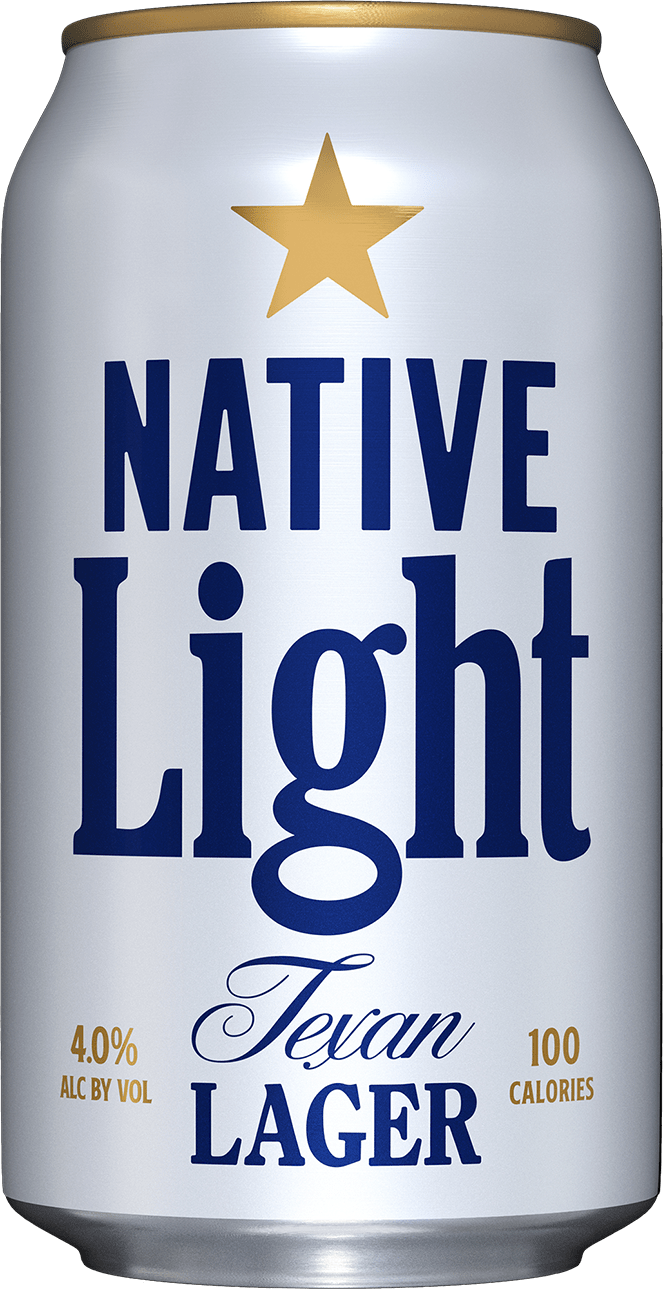 IBU
Lighten up, dammit! Not to put too fine a point on it, but ain't that what beer is all about? Making the good times great and the bad times bearable.
Native Light takes all that's good in the world (namely Native Texan Pilsner) and refines it down to its purest essentials: water, hops, yeast, and a smidgen of malt. A premium light lager free of excess—carbs, calories, alcohol—and full of flavor. 100 calories per 12 oz can
Ingredients
Hops

Saaz, Hallertauer Mittlefrüh

Malts

German Pilsner, Rice

Yeast

Augustiner Lager
Food Pairings
Mild cheeses like cheddar and havarti, Vietnamese gumbo (Bún Mam), moules frites, spicy tuna roll, takoyaki, chimaek (Korean fried chicken), tacos al pastor, and Big Kahuna burgers.