Redbud: Cucumber Mocktail
Cool & Botanical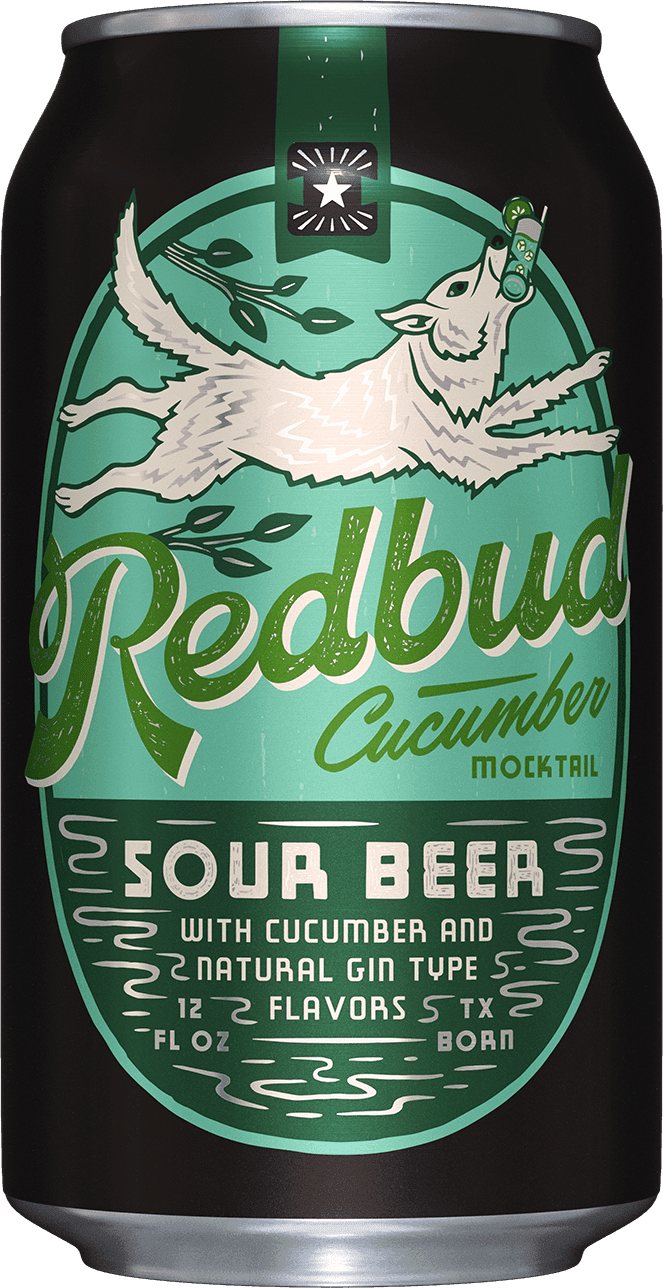 Settling once and for all which is more refreshing, water or beer? (hint: it's beer) Cucumber Redbud douses your thirst like water coolers douse football coaches. The recipe is simple: brew our tart and lemony Redbud, add fresh distilled cucumber, and let the cooling magic begin. The result is a GABF award-winning, michelada enhancing, destroyer of all that is unquenched.
Ingredients
Malts

White Wheat, Pilsen, Oats, Flaked Barley

Hops

Columbus, Amarillo

Yeast

Kettle soured with Lactobacillus

Fruits

Cucumber, Gin Botanicals
Food Pairings
The Indy Michelada Recipe: Salt & cayenne rim, tomato juice, 1/2 oz lime juice, 2 drops Tabasco sauce, 2 dashes Worcestershire sauce, pinch of black pepper, pinch of celery salt, beer.