Redbud
Strawberry Raspberry
Fresh & Flavorful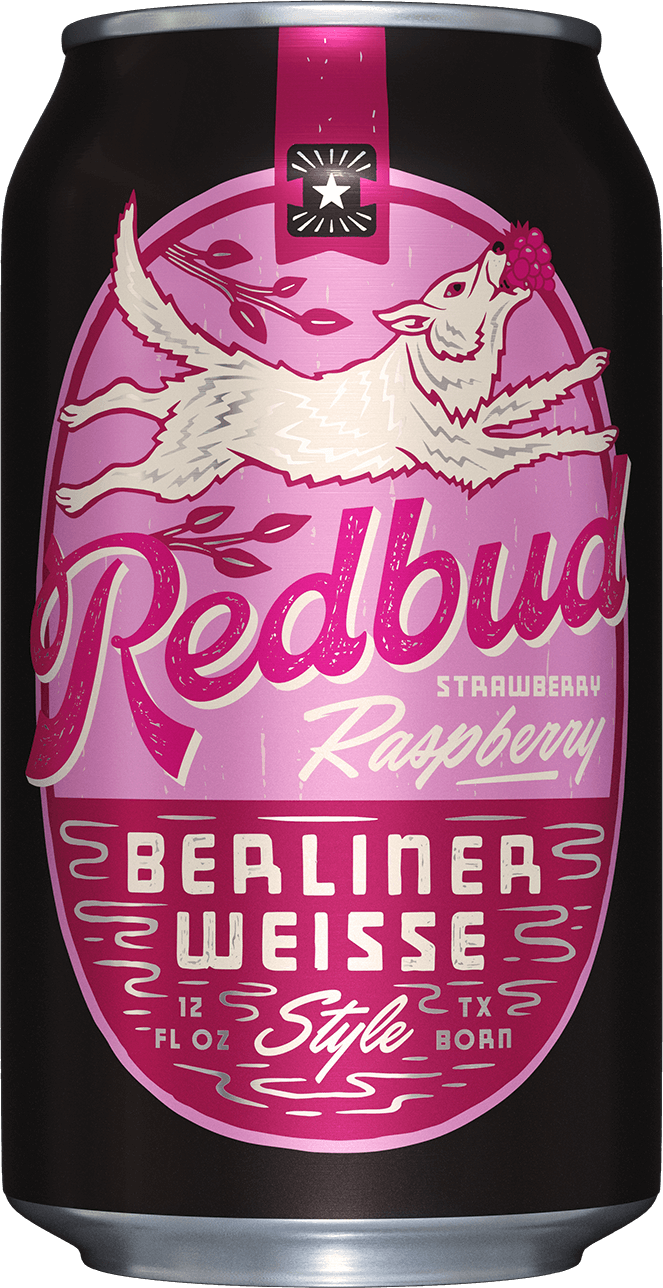 Let me take you down 'cause I'm going to strawberry (and raspberry) fields. Starting with a garden-fresh aroma that's as close to hand picking berries as can be brewed (but without the toil and sore fingers), this flavorful Berliner serves up an unmistakable mélange of sweet strawberry and tart raspberry that's as perfectly balanced as a strawberry rhubarb pie. Prepare for peak nostalgia, the berry harvest begins now.
Ingredients
Malts

White Wheat, Pilsen, Oats, Flaked Barley

Hops

Columbus, Amarillo

Yeast

Kettle soured with Lactobacillus

Fruits

Strawberry and Raspberry purée
Food Pairings
Leafy greens and semisweet vinaigrettes, raspberry balsamic glazed salmon, fish tacos with strawberry mango salsa, raspberry & brie grilled cheese sandwich, Eton mess, strawberry shortcake, Neapolitan ice cream.